Today we celebrate the 11th Sunday in Oridinary Time also the Father's Day.
On this Father's Day we are praying for our dads, whether they are near or far away, living or deceased, and especially for the dads here in our congregation. We want them become the fathers on the pattern of our Heavenly Father.
 The 11th Sunday of Oridinary Time is not so popular in our calendar because I celebrate it 1 time here in our parish (let me say 11 years we don't have that Sunday – this year because Easter was very early we got it). The message which this Sunday has is very important even we don't hear it so often. It is that the Kingdom of God or our faith in God comes from small thing which seems to be insignificant. But God is in control of that He gives us the power to grow and He only he is the source of that inner power.
 The Eucharist which we now celebrate is the special prayer to our Heavenly Father which we are doing by and with his Son Jesus Christ. We can say that Every Mass is like Father's Day to God, because we reverently worship God who is our Father.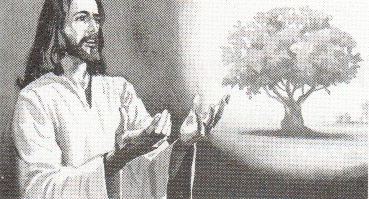 Holy Masses
June 17, 2012 – 11th Sunday in Ordinary Time – Father's Day
HC10:00 AMfor all Fathers living or dead especially for
+EugeneC. Przybylowicz & +Stephen West from Eugene& Elvira Przybylowicz;
+Paul Mryncza, +Rev. Louis Victor, +Daniel Calvin Funk from Denice Funk;
+John Gierczak from Joyce Dabrowski
+Bernard Dabrowski Sr. from Bernard Dabrowski Jr.
+Walter Novak from Theresa Wiatrowski
June 24, 2012 – 12th Sunday in Ordinary Time
HC10:00 AMfor ++ Family Matysiak & Piasecki from Stanisław & Józefa Matysiak
July 1, 2012 – 13th Sunday in Ordinary Time
HC10:00 AMfor God's blessing upon Greg & Chris Filipowicz
 Announcements
¨      Acolyte Retreat will be from Tuesday June 26th to Friday June 29th in Spojnia Farm (Waymart, PA). Applications are available – see Father.
¨      The Father's Day is coming (June 17, 2012) if you would like to mention your Father's Name in the intention of the Mass please fill out the envelope for Father's Day in vestibule of the Church.
¨      The Special Synod of PNCC will be June 22, 2012 in Scranton, PA. Please pray for participants and good election of two bishops.
¨      Fr. Marcel Pytlarz will replace me during three weeks of my vacation (July 10 – Aug 04, 2012). He will celebrate Holy Mass and when will be some problem and emergency please call him. The phone number is 202-835-8379. In that time I will be in Poland visit my Family, please pray for me and I will pray for you.
 Welcome Our Visitors
- We welcome all our visitors who are present with us for worship this Sunday! Please introduce yourself to the Pastor after Mass. Please write your names in the guest book located in the vestibule of the church. Please remember that you are always welcome to join us in worship at Holy Cross Church.
One Main Point
The reign of God will grow to its fullness, despite all obstacles.
---
 Reflections
Recall a small beginning that has blossomed into fruit–a change in someone close to me that I did not expect, a change in my own attitude or outlook of life. How patient am I with myself? with others? How easily do I give up?
How do I view the church today? Disappointed, anxious, frustrated? How should I view the church?