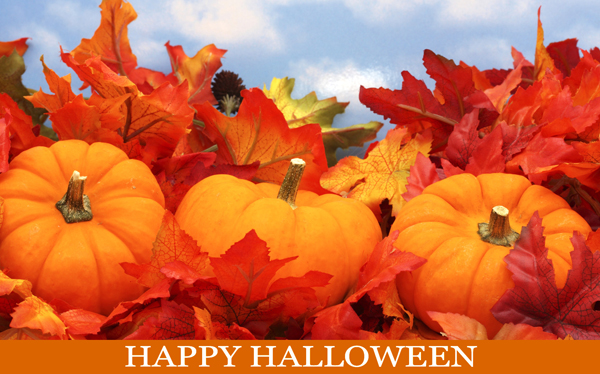 The Solemnity of All Saints is celebrated on November 1. It is a holiday of obligation, and it is the day that the Church honors all of God's saints, even those who have not been canonized by the Church. It is a family day of celebration—we celebrate the memory of those family members (sharing with us in the Mystical Body, the communion of saints) now sharing eternal happiness in the presence of God. We rejoice that they have reached their eternal goal and ask their prayers on our behalf so that we, too, may join them in heaven and praise God through all eternity.
In England, saints or holy people are called "hallowed", hence the name "All Hallow's Day". The evening, or "e'en" before the feast became popularly known as "All Hallows' Eve" or even shorter, "Hallowe'en". Since the night before All Saints Day, "All Hallows Eve" (now known as Hallowe'en), was the vigil and required fasting, many recipes and traditions have come down for this evening, such as pancakes, boxty bread and boxty pancakes etc.
November 2 was the date designated to pray for all the departed souls in Purgatory, the Feast of All Souls. The feasts of All Saints and All Souls fall back to back to express the Christian belief of the "Communion of Saints." The Communion of Saints is the union of all the faithful on earth (the Church militant), the saints in Heaven (the Church Triumphant) and the Poor Souls in Purgatory (the Church suffering), with Christ as the Head. They are bound together by a supernatural bond, and can help one another. The Church Militant (those on earth still engaged in the struggle to save their souls) can venerate the Church Triumphant, and those saints can intercede with God for those still on earth. Both the faithful on earth and the saints in heaven can pray for the souls in Purgatory. During these two days we see the Communion of Saints really in action!
As we pray for the departed brothers and sisters during the Mass it is good remember that the Mass is the greatest prayer for the dead.